We don't just run classes and camps here at GU — we also have a variety of pre-teams and competitive teams that have produced many State and Regional Champions!
All of our team and pre-team programs are recommendation-based. In order to join one, your gymnast must either schedule a screening with Coach Barb (coachbarb@gu-nj.com) or, if they already take recreational classes here, discuss team options with their coach. If the coach believes their skill level matches that of a pre-team or team, they may be recommended for one.
Pre-Team
Our Galaxy pre-team is a non-competitive group that prepare gymnasts for competitive teams by increasing strength and flexibility, building independence and teamwork, and mastering core skills that are the foundation to competition. Pre-team gymnasts get the option to participate in the recreational All School Meet each year.
Competitive Teams
Teams compete in meets and require more commitment than pre-teams do, from gymnasts and their parents.
USAG – USA Gymnastics is the premier team program across the state and country. These teams require exceptional dedication to the sport of gymnastics and additional hours of training.
Xcel & JOGA – These competitive teams challenge gymnasts and provide opportunities to compete, but at a less intensive cost and time commitment than USAG teams.
Acro – Acrobatic Gymnastics is a creative, partner-based form of gymnastics in which gymnasts either base (carry) or fly (are carried) in routines that blend traditional, Artistic Gymnastics and dance.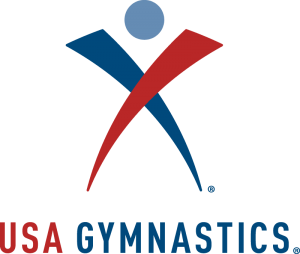 Athletes must compete at a level where they can perform comfortably, safely, and successfully. No path for any two athletes will be identical as each child has their own needs, rates of development, and personal goals. Team athletes should be dedicated to the sport of gymnastics but not at the expense of their development as a well-rounded, happy, healthy, smart child of good character.
Team and pre-team athletes commit to a whole year of gymnastics, so make sure your child really loves the sport before they sign! Parents are also expected to assist at meets and fundraising events. A season generally starts midsummer. If you want information on practice schedules, pricing, uniforms, and other details, please speak with your coach or Coach Barb (coachbarb@gu-nj.com).