Find the Right Fit for You
Not sure if gymnastics is the right fit? Read our top reasons to consider gymnastics for your child.
We're a safe, fun place to learn, and our mission is to help children become healthy, productive adults.
Schedule a risk-free trial class to make sure you love our program before you enroll.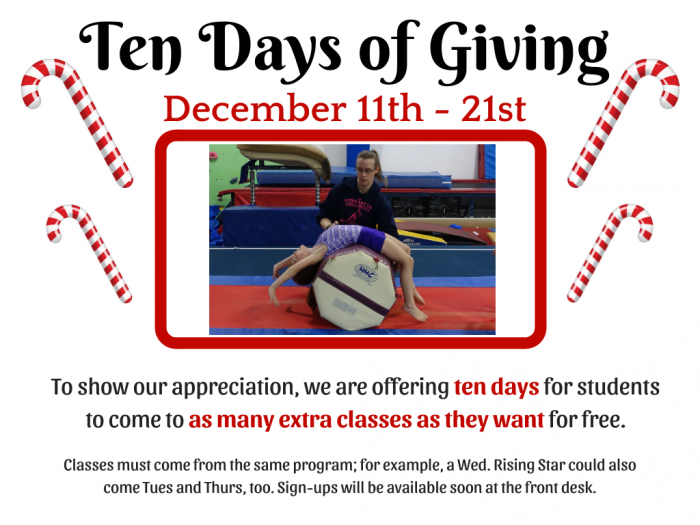 Hear what they have to say about Us
"What makes this gym dynamic and different from the rest is the owners, staff, and coaches! It has a family-oriented feel. Our daughter loves every minute of her experiences and looks up to her coaches as positive supporters, motivators and teachers. They push her to take challenges, risks, and make her feel great about her accomplishments."
"Incredibly talented and caring coaches and staff. They get results without hardcore pressure coaching that you see at other gyms. My older daughter spends 16 hours a week there, and the coaches treat the kids like they're their own!"
"Very caring staff! My daughter had a hard time with drop-off, and the staff took the time to ease her into it. Now, she just waves and runs in!"