Owner

Zoey Blampey, owner and manager of Gymnastics Unlimited, holds a degree in Human Movement and Exercise Science as well as Elementary Education. He has held a life-long passion for gymnastics since setting foot in a gym at age 10. He was a competitive gymnast until age 18 in Perth, Australia. He then moved on to begin coaching for seven years in Australia with numerous programs, disciplines, and competitive levels. He has been a coach at GU since 2011, calling the gym a second home. Coach Zoey has also been a teacher in the Flemington-Raritan School District for the past ten years. 
You can email Zoey at coachzoey@gu-nj.com.
Instructors & Office Staff
SaveSave SaveSaveSaveSave SaveSave
GU has a dedicated staff who all maintain First Aid and CPR certifications. Coaches are safety-certified, and all staff are background checked. Our coaches and administrators are the brightest stars in the business, and each is hired for his or her unique talents, credentials, characters, and — most importantly — love of working with children. We have local, regional, and national experience, and continue our own learning at seminars and clinics.
We are each vastly different and unique, but we have one thing in common… we've all come together in one great place, Gymnastics Unlimited, to accomplish a shared dream of helping children grow up strong, healthy, and happy.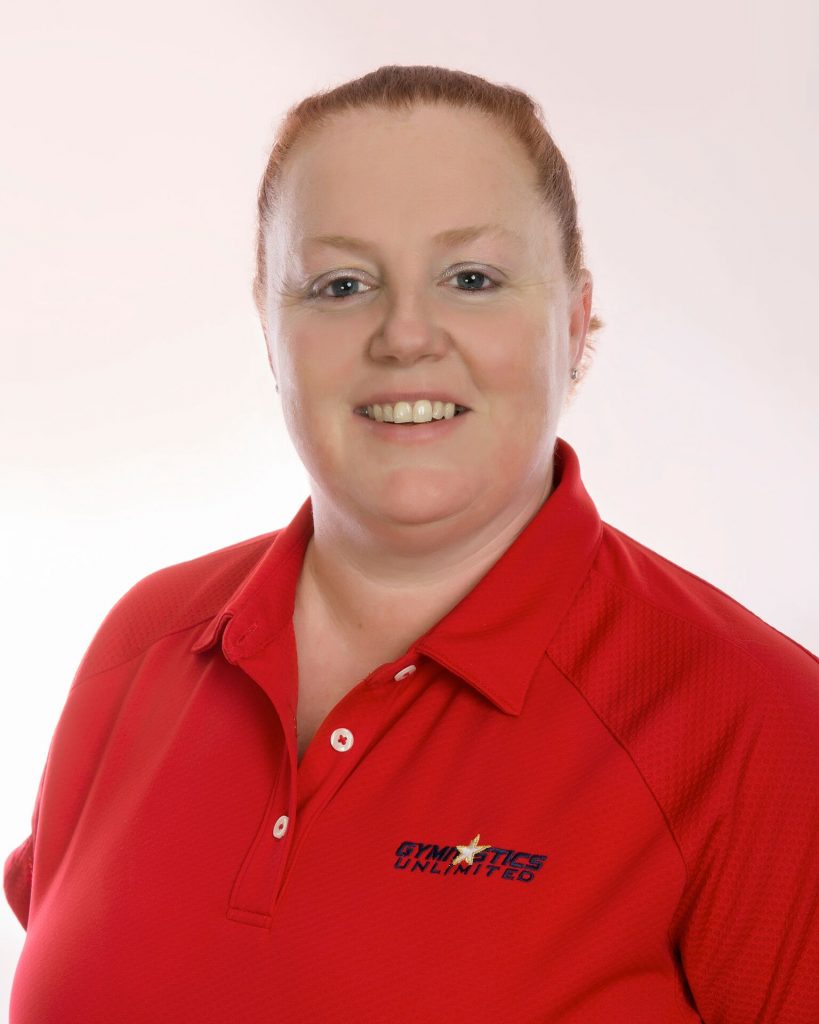 Coach Barb
Coach Barb started off at GU as a gymnast at six years old; under the training of former owner Kathy McCormick, she rose through the ranks of our competitive program and earned a gymnastics scholarship to Ball State Indiana. After graduating with a degree in elementary education, she returned to GU as a full-time coach. Currently, she serves as associate director and team manager. She coaches preschool and recreational classes, as well as leading our team program.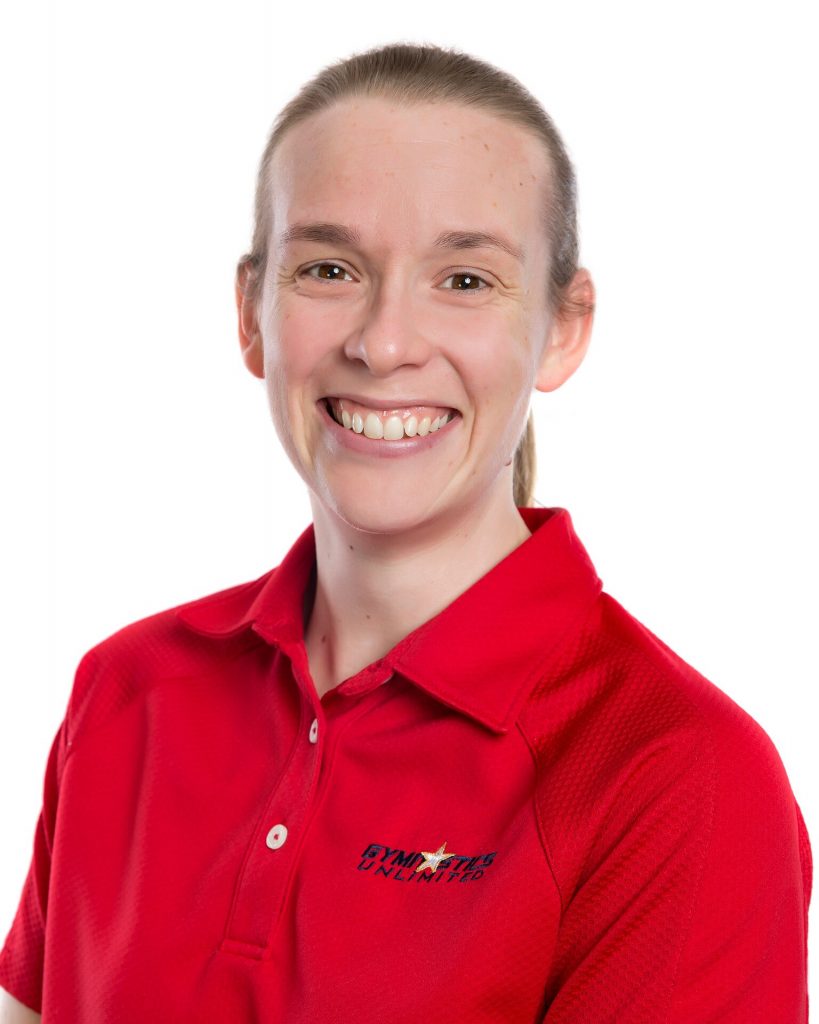 Coach Kathleen
Coach Kathleen has been coaching at GU since 2009. A former cheerleader at Delaware Valley High School, she graduated from the University of Delaware with a degree in Health & PE. She manages our recreational classes, as well as coaching our teams. She also directs our annual All School Meet. Outside of GU, she enjoys skiing, traveling with her husband to National Parks, and watching Dancing with the Stars.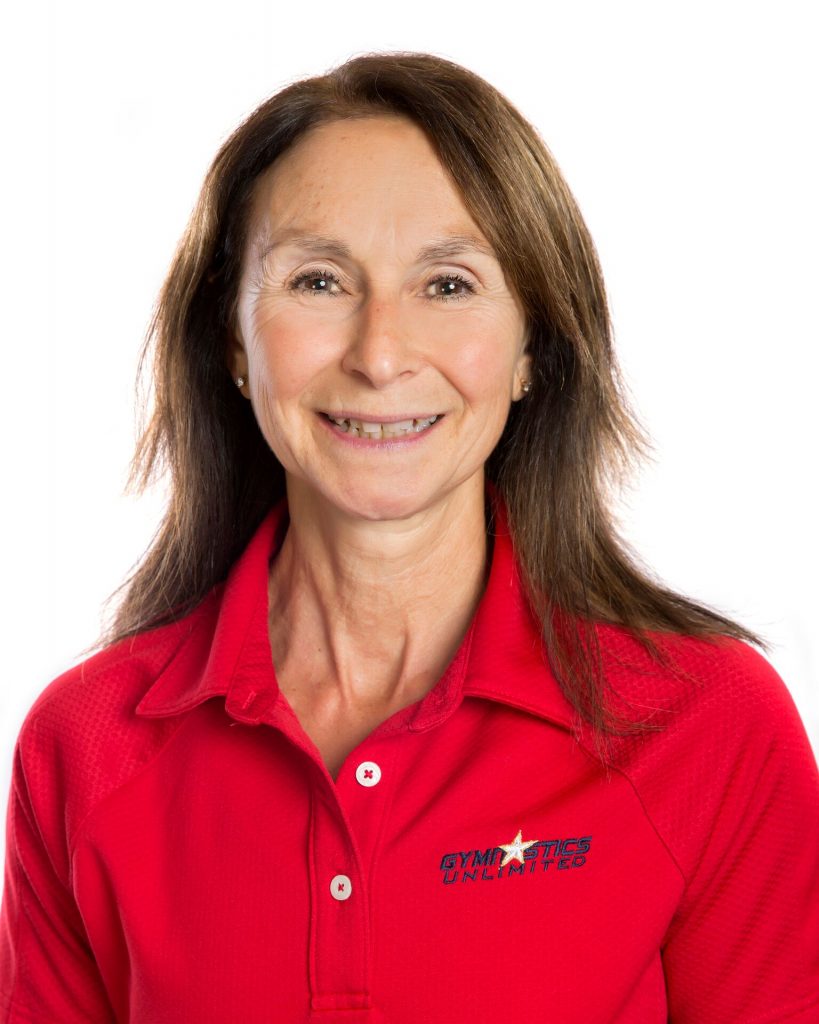 Coach Rita
Coach Rita graduated from Rutgers University with a degree in Dance and PE. A former dancer, she's been coaching at GU since 2010. Her passions are sports, exercise, gardening, healthy cooking, and long walks with her pup. She coaches and develops our youngest team members.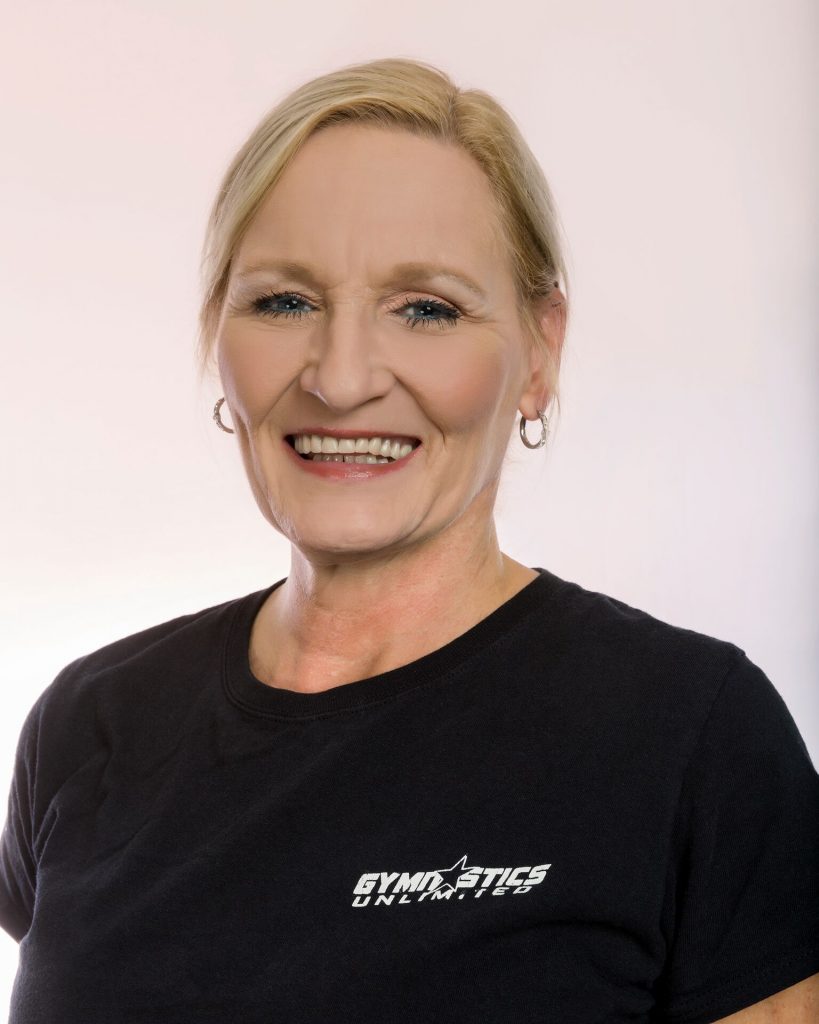 Coach Chris
Coach Chris attended Middlesex County College for Liberal Arts and Physiology and has been coaching at GU since 2009. She teaches preschool and recreational classes, as well as several special advanced classes. In addition, she coaches our teams. Outside of GU, she also serves as a judge for high school gymnastics, and she also enjoys gardening and raising chickens at home.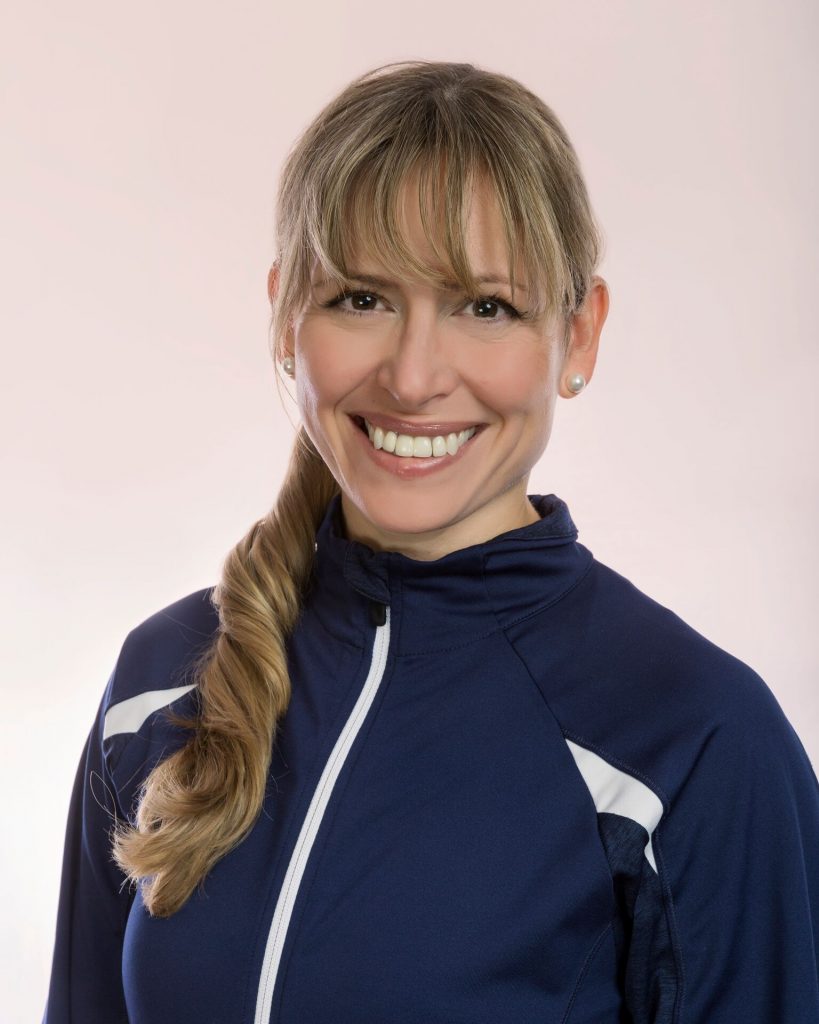 Coach Lizzy
Coach Lizzy graduated from the University of Richmond with a degree in Business Administration and Marketing Finance, then earned a MBS in Finance at Hofstra. She started at GU in 2016 and leads our ninja program, as well as our Acro, Trampoline & Tumbling and gymnastics teams. Outside of GU, she's also active in circus arts and flying trapeze.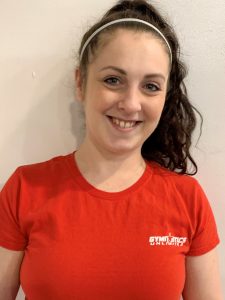 Coach Kait
Coach Kait graduated from Raritan Valley Community College and earned a certificate as a Medical Assistant. A former gymnast of 15 years, she returned to the sport as a coach after moving back home. Coach Kait does it all; she coaches all ages and levels, runs our special events, and helps with our robust summer camp program.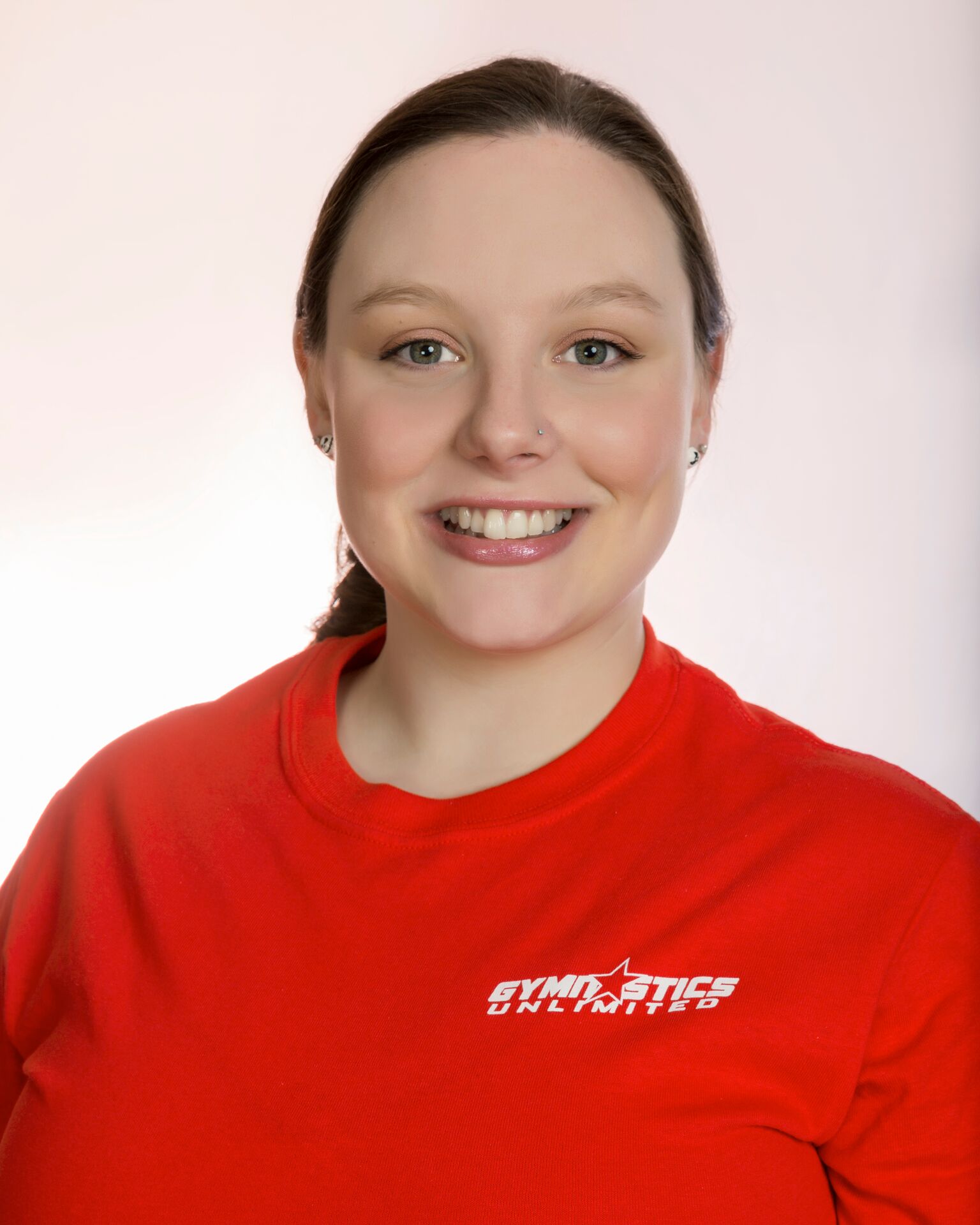 Coach Kate
Coach Kate graduated from SUNY with a degree in Human Movement and Education. She started at GU in 2016 and has served as camp director and special events director in the past. She currently coaches our preschool and recreational gymnastics classes.
Coach Amy 
Coach Amy started at GU when she was a toddler and progressed through our program until she graduated in 2020 as caption of our Xcel Platinum team. She began assistant coaching while in high school, where she also competed for North Hunterdon gymnastics, and earned her spot as an in-demand coach and substitute for our recreational classes and clinics. 
Coach Megan
A former competitive gymnast for eight years, Megan has a passion for fitness and nutrition. She is currently obtaining an associate's degree from Liberty University through a dual enrollment program as she finishes her high school education. In her free time, she enjoys taking instrumental lessons, running, cross-fit, aerobics, and hiking.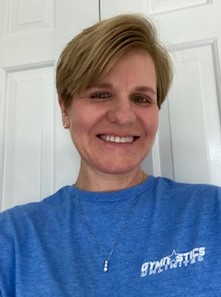 Coach Liz
Coach Liz graduated from Ursinus College with a degree in English & Communications. A former Division III collegiate gymnast, Liz worked as a gymnastics coach before a career in IT and raising her family. She started at GU in 2022 and teaches pre-school, recreational classes and team. Coach Liz loves working with children and sharing her love for the sport.
Office Staff
Ms. Kristen
Ms. Kristen graduated from NYU with a degree in journalism and mass communication. She previously worked for several national magazines in NYC, gaining valuable experience working on websites and social media. Currently, she leads our marketing initiatives and manages our social media channels. A former cheerleader for Hunterdon Central, she fondly remembers taking classes at GU with Coach Barb, and now her daughter takes class with Coach Barb as well.